MagiCut Pearl Glitter (HTV)
MagiCut Pearl Glitter
A range of quality HTV Pearl Glitter films with a special surface effect.
Available in 29 colours. Laminated with a thermally activated adhesive and self adhesive polyester liner which allows repositioning of transfers prior to pressing.
MagiCut Pearl Glitter has 23 standard colours and 6 Neon colours to choose from. This creates new opportunities and markets for those who are serious about textile decoration.
Due to the complex production process of Neon colours you may see some variation in different Rolls/Batches.
The HTV Glitter is suitable to transfer onto cotton, mixtures of polyester/cotton and polyester/acrylic.
As a result it has proved especially popular as lettering for T-shirts, sport & leisure wear, sport bags and promotional articles.
Furthermore HTV it is compatible with all current plotters. After weeding it can be applied using a traditional heat press.
The rolls are 500mm wide.
Available as a complete 25m roll or by the individual metre.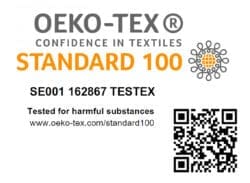 Read More