RST Water Release Transfer
RST Water Release Transfer
RST 9.1 transfer paper for non-fabric products and substrates. Especially formulated for rough surfaces such as untreated wood, MDF, cork and various other sign substrates.
Video Tutorial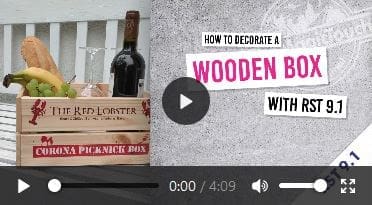 The unique process is quick, easy and very consistent. Simply spray a mist of water to the top of the application sponge, the moisture when heat pressed will turn into steam and assist to mould the RST 9.1 into uneven areas of the product.
Once heat pressed, remove from press and spray the RST paper with water until it completely comes loose from the toner image. Remove RST paper and wipe the image area with a damp/wet towel or cloth.
Showing all 4 results