Sawgrass SG500/SG1000 printers
The new Sawgrass SG500/SG1000 Printers Hit the Market With WiFi, Increased Resolution and Energy Savings
After two years of development with Ricoh, Sawgrass is excited to announce that the SG500 and SG1000 are available on the global market.
The new printers are made exclusively for Sawgrass' award-winning inks: SubliJet UHD
What sets Sawgrass apart from the other systems is the fact that any Sawgrass printer combined with the Sawgrass inks they work hand-in-hand to produce the highest quality sublimation printing. With this level of confidence, the new printers come with a two-year warranty.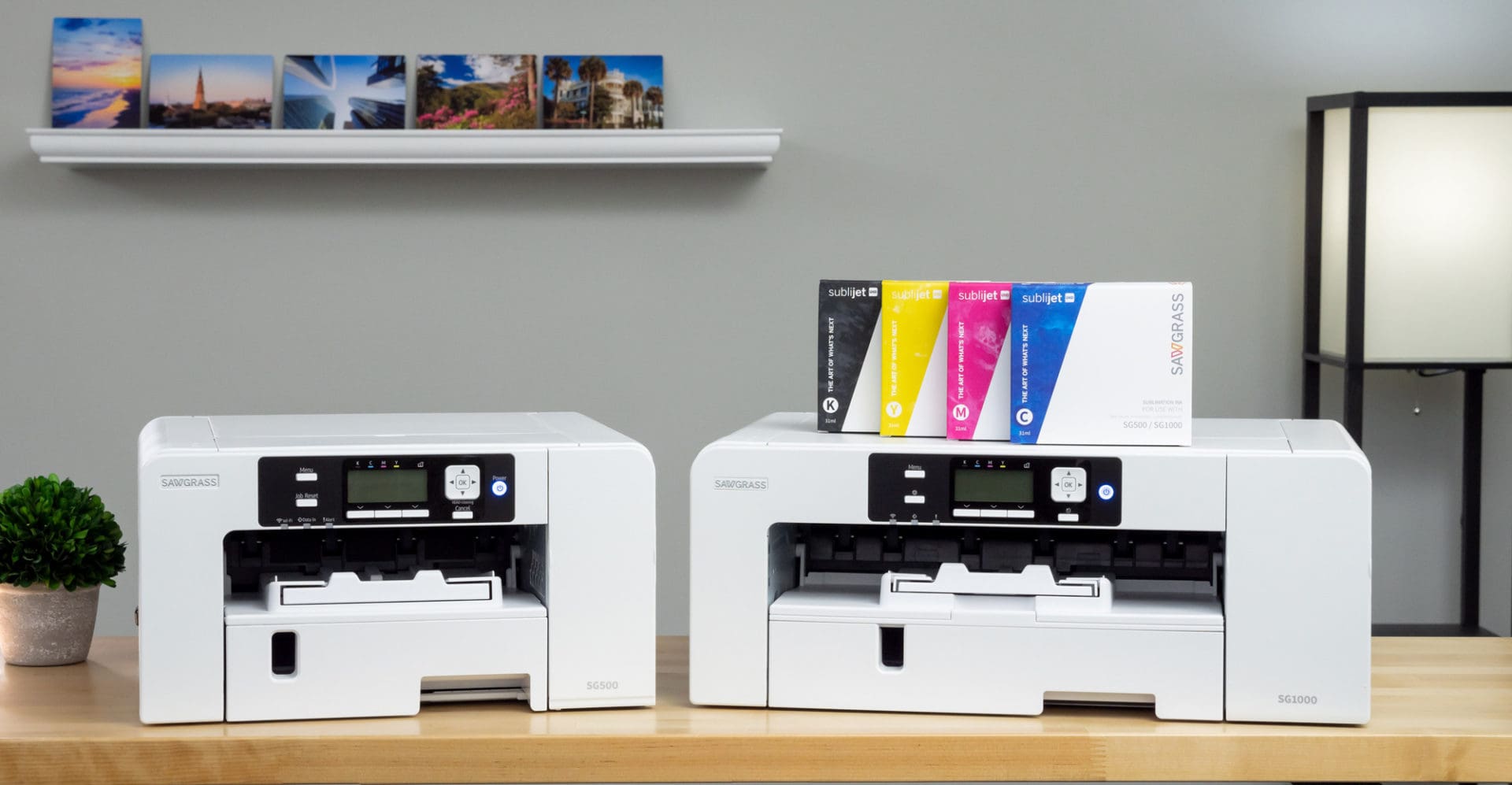 Updated Printer Engine and Inks Give Greater Color Control and Deeper Blacks
As the next generation of SubliJet inks, users will notice much more vibrant, richer colors as well as deeper blacks. SubliJet UHD has a 24 month shelf life from the date of manufacture, at launch. The new printers communicate directly as CMYK vs RGB to give Sawgrass even greater control with color profiling.
Purpose-made Ink and Printers are Efficient and Eco-friendly
The SG500 and SG1000 are more energy efficient and the ink output is appropriate for the job at hand. Above all this leads to a lot less waste both the user and the environment.
Sawgrass' eco-friendly footprint gets further enhancement with its recyclable packaging and plastics for new the SubliJet UHD cartridges.
G7 Certification Gives Sublimators Confidence in Consistency With Sawgrass
G7 Master Facility certification is the global standard of color profiling. Meaning users can expect more consistent color from every Sawgrass printer and among substrates.
The G7 certification is also a key element in The Sawgrass Network. It provides more security in knowing color output will be the same for every Sawgrass user producing finished items.
See Video on Installation here