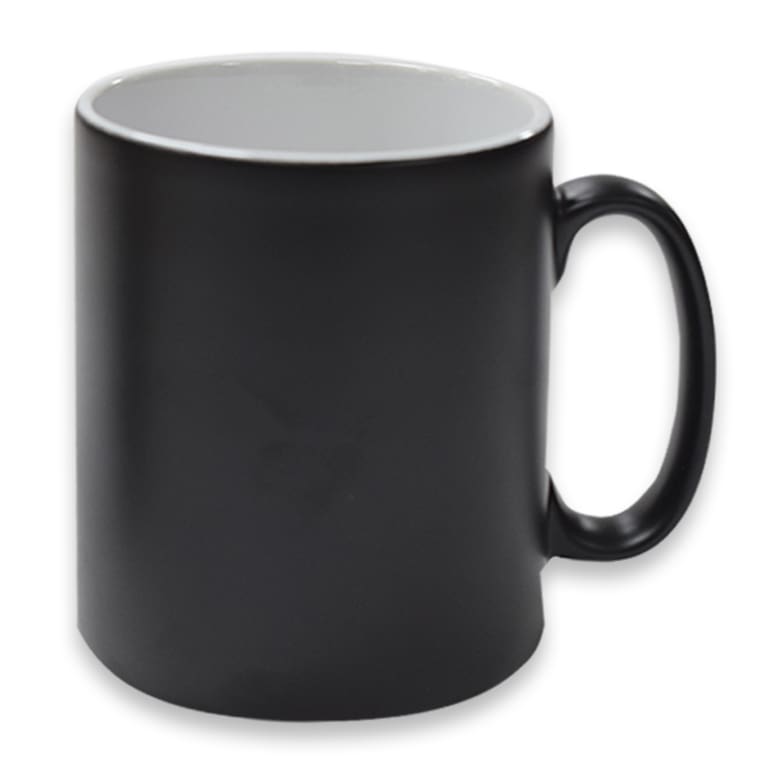 Black Satin Mug – Case of 36 (White Toner Printers Only)
Blank Black Satin Coated Mugs – Case of 36
Product Details
Blank Black Satin Mugs for Toner Transfer – Case of 36
The approximate dimensions are
97mm tall x 82mm diameter,
and holds 11oz/313ml
Time – 180 seconds
Temperature – 160°C
Pressure – Medium
Colours available are white, pink, red, yellow, green, cyan, royal blue, grey, black and black with black interior.
In Addition, to decorate these blank black satin mugs you will need to mirror your image and peel cold. Also a mug press, with element F and a mug wrap are required.
Enamel Mugs for Toner Transfer are also available.
TheMagicTouch process offers you the ability to produce full colour decorated products in minutes. Use CPM Transfer Paper to apply full colour decorations such as logos and images.
CPM Hard Surface Transfer Paper
Special coated toner transfer paper for smooth surfaces such as ceramics, metal, PU coated products, board, card, leather and lots more.
The CPM hard surface transfer paper is only compatible with toner-based copiers and printers and in most cases applied using a traditional professional heat press.
Furthermore without the traditional artwork or set-up costs normally associated with most other print processes. Digital transfer offers the minimum of one!
A mug is a type of cup typically used for drinking hot drinks, such as coffee, hot chocolate, or tea. Mugs usually have handles and hold a larger amount of fluid than other types of cup.