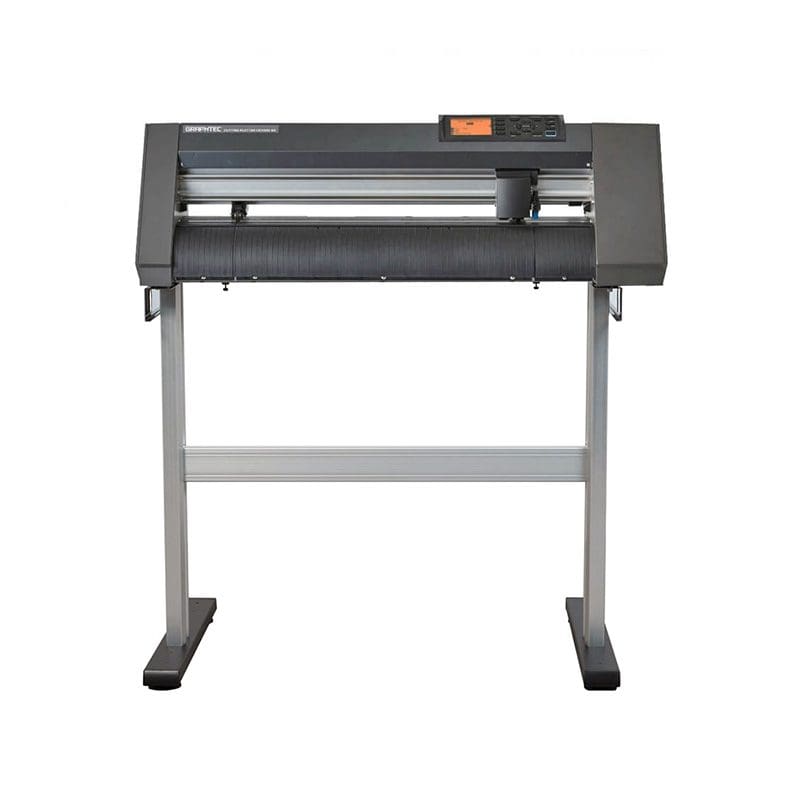 Graphtec CE7000-60 Cutter with Sensor and Stand
Product Details
Graphtec CE7000-60
The CE7000-60 cutting plotter is the ideal device for all MagiCut applications. Giving the ability to generate and produce high profits for minimal investment on the supply of decorated garments. The advantage of being able to produce a sample/one-off has immense marketing advantages. The CE7000-60 can be used as a desktop model or with the stand. The unit cuts up to 603mm (23.7″) wide. Complete with Graphtec Pro Studio Software & plug-ins for CorelDraw and Illustrator. Each unit comes complete with the latest "Smart" registration mark sensor. Enables the process to detect registration marks on OBM, DCT, and the CL Media range to automatically align the printed images and contour cut around the design. The user friendly control panel with interactive LCD menus allows the user to easily adjust many settings. These settings include, the cutting speed, force, and the offset value, which can be pre-programmed for each of the MagiCut and OBM products.
Enhanced performance & specification at an unrivalled price point.
Features fast cutting speed of up to 1000mm/s and a cutting force of 450g.
Ease of use with enhanced media tracking capabilities.
ARMS 8.0 optical print and cut detection system.
Cut multiple pre-printed graphics without user input by using the latest barcode technology.
Includes high quality, easy to use, professional grade Graphtec Pro Studio software.